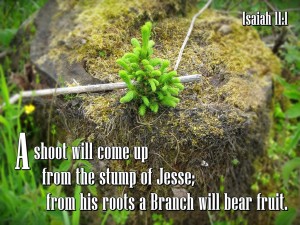 John 15:1-8: Have you felt distant from the Lord lately? Maybe the hurriedness of the season or just the business of life has caused you to feel overwhelmed. You may just feel like the "Life" is just not there.
John 15:4 "Abide in me, and I in you. As the branch cannot bear fruit by itself, unless it abides in the vine, neither can you, unless you abide in me. 5I am the vine; you are the branches. Whoever abides in me and I in him, he it is that bears much fruit, for apart from me you can do nothing."
The verse tells us that apart from Him we can do nothing. As we abide in Him, God feeds us through His word, prayer, Christian fellowship, Pastors, teachers, and so much more. As we listen to His instruction we grow in our spiritual strength and the end result is that we are spiritually healthy.
A great picture of this may be a fresh cut Christmas tree. For the first few days and maybe even a couple of weeks it might look beautiful and smell so divine. But after a time of not being connected to its source of life it becomes brittle, dry, and its needles begin to release and make a huge mess. The tree lost its source of life when it was cut, but the end result was not really seen until it began to dry out.
Maybe that is why we may not realize until we are away from God that our time of separation from the Father has slowly dried us up. We miss the lushness of fellowship with Him. Business, life in general, even hurt can be a part of what cuts off the fellowship because it pulls us away from quality time spent with Him.
If you find yourself on the drier side today, it is not too late to start the life giving sap to flow again. Unlike our trees, the source of strength is still there for us. Repent. Turn back to the Father, admit your need for Him and His forgiveness. Then start again. A great way to do that is to get an advent book and do the devotions as you prepare for Christmas. Turn your focus back to why we are celebrating. Start the life giving flow again!